🖊️ Sign up here to get the options day trade watchlist every single trading day and trade these levels with the team!
Last Week's Market Activity
This past week was a rather interesting week in the market. After a rather slow week, the Nasdaq was down roughly one percent, with the Dow, S&P 500, and Russell 2000 all up less than a percent on the week. A quiet week in terms of earnings and economic data releases made for a rather stagnant market – something we can all appreciate during the holiday season!
Macroeconomic Indicators
The economic data releases of the past week came in roughly in line with expectations, for the most part. Month-over-month Core PCE came in line with expectations, however, year-over-year did come in at about 0.1% more than expectations. Luckily, this slight miss didn't move the markets in a meaningful way, as the indices were up on Friday!
Upcoming Market Catalysts
Given this is the last week of the year, things are going to be rather slow. The market is closed on Monday, and on top of that, there aren't many economic data releases at all this week. We'll get some home pricing data on Tuesday, as well as pending home sales data on Wednesday. Lastly, on Thursday, we'll get some jobless numbers to round off the week!
Notable Earnings Releases
Fortunately for us, there aren't any earnings releases of note this week. Make sure you take some time off, enjoy the holidays, and spend some time with your family. We'll get back to tons of earning releases in the new year!
⚡ Watchlist ⚡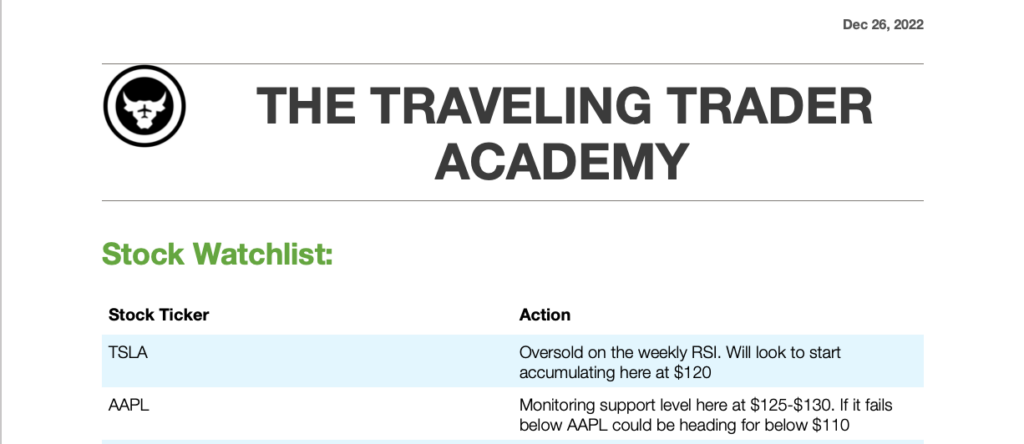 ⚡ Trade Wins from Last Week ⚡